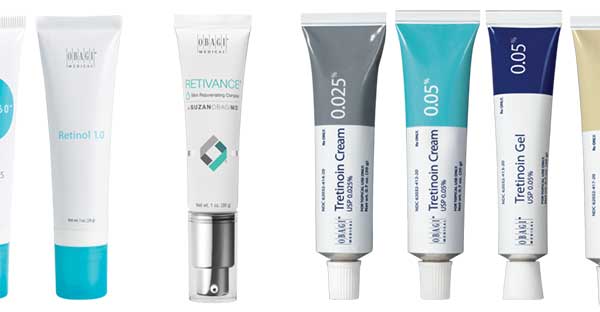 An essential part of your skincare routine. Perfect to treat acne, dark spots and sun damaged skin. Skin cells turn over more rapidly resulting in improved skin texture, pore shrinkage, less fine lines AND wrinkles. Always use Vitamin A products at night starting gradually building up to using nightly and don't forget to use a high SPF daily to protect your new, glowing complexion.
How do Vitamin A derivatives work?
Vitamin A derivatives work to fade hyperpigmentation by increasing epidermal cell turnover in addition to other mechanisms.
Obagi Retinol
Retinol products in two concentrations for your skin's individual needs. Effectively and gently minimizes the appearance of fine lines and wrinkles, improves complexion, and smoothes uneven skin texture.
Call into the FAB Clinic to buy your VITAMIN A products