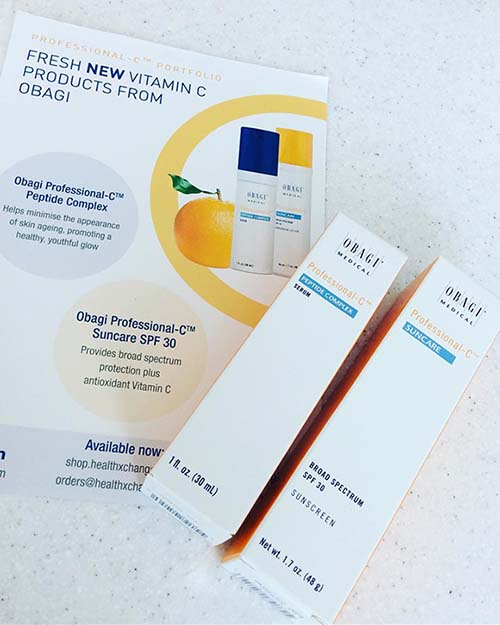 NEW OBAGI PRODUCT ALERT!
As the perfect addition to any daily skin care regimen, Obagi's newest dual-function product combines broad-spectrum SPF 30 in a 10% L-ascorbic acid formulation for a cosmetically elegant lotion that feels luxurious when it is applied. Benefits include:
✅ Broad-spectrum SPF 30 protects against skin-damaging UVA and UVB rays
✅ 10% L-ascorbic acid (Vitamin C) helps combat the visible signs of skin aging
Not only are you protecting your skin from harmful sun damage with the brand new Obagi Professional-C suncare SPF 30. You are also promoting a healthy, youthful glow with the Professional-C Peptide Complex.
Find out more, call the FAB Clinic on 0161 627 1114