Skin Rejuvenation with elos
FREE INITIAL CONSULTATION
At The FAB Clinic we are proud to offer elos, the first and only technology that uses combined energies to effectively and gently restore and rejuvenate the appearance of your skin.
How does elos skin rejuvenation work?
elos uses a combined bi-polar radio frequency and light energy to precisely and safely target pigmented areas, such as freckles, sun spots and age spots. Vascular lesions such as spider vessels and redness from rosacea can also be lightened and will slowly fade.
Is elos skin rejuvenation right for me?
elos skin rejuvenation is effective for most skin types.
How soon will I see results?
It takes about five treatment sessions, with gradual improvement being noticed after each one. The exact number of sessions required depends on your skin's condition.
Will the treatment hurt?
The skin's surface is cooled to reduce discomfort. Most patients carry on with normal activities after their treatment sessions.
Customer Testimonial
"I had some treatments approx. 2 years ago with Joanna and she has always been fantastic. She listens to my concerns, provides advice tailored to my needs and is always very understanding and reassuring. I'm really looking forward to seeing her again next week for my skin rejuvenation treatment and would highly recommend her."
Book your FREE initial consultation now by calling 0161 627 1114.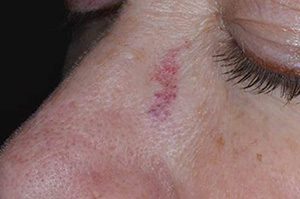 Before elos skin rejuvenation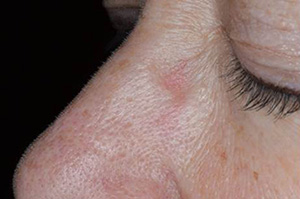 After 2 treatment sessions