Meet the Team
All of our team members are qualified, highly trained, friendly and caring individuals who delight in giving you the best possible care.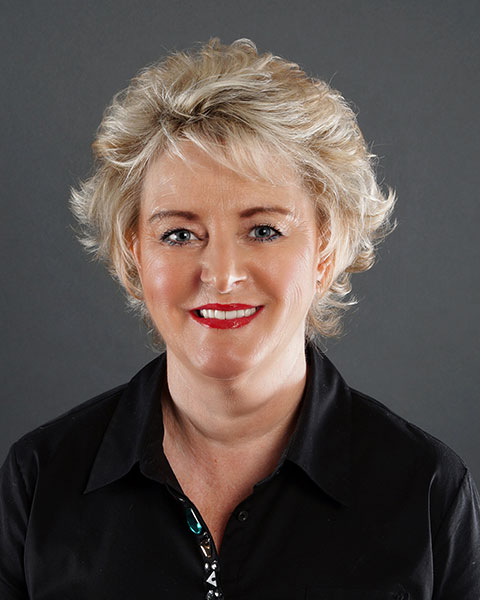 Valerie Simpson - Founder of FAB Group
My background as an aesthetician has been a long journey of some thirty years, which includes the launch of The Face and Body Shop in 1997. We have since rebranded to the FAB Salon and our business has grown from a team of three to a team of twenty plus.
As the market trends changed I felt the need to progress and expand the business model, hence the launch of the FAB Clinic in 2014.
After 22 years of leading The Fab Group, I am now taking a well deserved step back! Leaving Lisa and Lucy to head the business and take it to another level.
I am always here if you have any questions and I hope you enjoy the ongoing journey.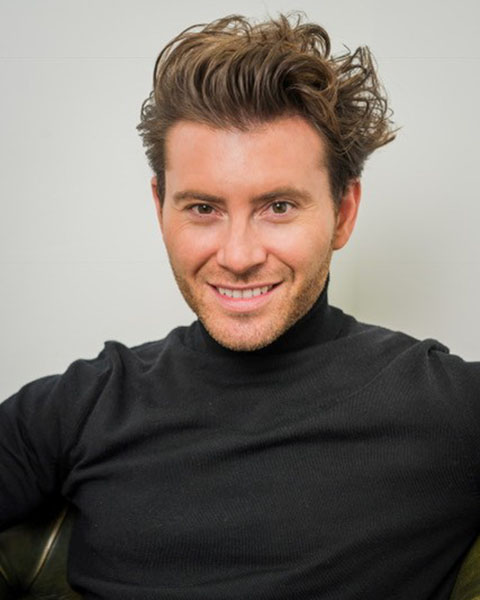 Martin Kinsella MBChB BDS BACD
I am both a qualified medical Doctor and Dentist, and registered with the General Medical Council, the General Dental Council and The British Association of Cosmetic Doctors.
I offer a comprehensive range of treatments from the FAB clinic. These include non-surgical cosmetic treatments such as Dermal fillers, anti-wrinkle injections and vein removal. I undertake advanced procedures such as tear troughs, 8 point lift and nose augmentation with Dermal fillers.
I also offer a very bespoke range of anti-aging, preventative healthcare services such as food intolerance testing, blood testing and profiling, vitamin mineral and hormone replacement. Whether you're looking to maintain great health and fight time, become a more healthier, younger fitter you or have long term illness you wish to seek supportive treatment and help with, we are here to discuss and help you in a confidential, caring and safe environment.
Please browse through our website to see the range of treatments available for the conditions we treat, and please contact us for any enquiries you may have and we look forward to meeting you soon.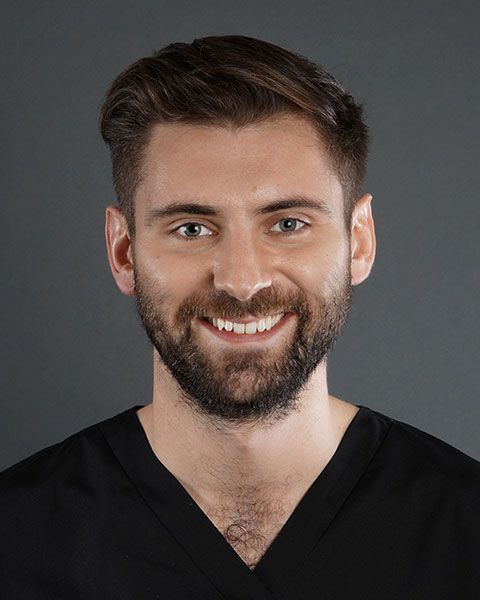 Dr Daniel Flynn BchD MJDF RCS(Ed)
Daniel completed his dental degree from the University of Leeds. He then went on to work in an Oral and Maxillofacial unit at Sunderland Royal Hospital. This allowed him to gain surgical experience in facial reconstruction and facial skin cancer management; whilst working alongside specialist maxillofacial and plastic surgeons.He has since worked in NHS and private dental practices taking further examinations to become a member of the dental faculty at the Royal College of Surgeons in Edinburgh.
He has completed further training in facial aesthetics including Botulinum Toxin, Dermal Fillers and the advanced cosmeceutical range of skin peels and products by Obagi. Daniel is currently undertaking a certification in Dental Implantogy at Trafford General Hospital.
Outside of his work commitments Daniel enjoys playing golf, skiing and has a keen interest in his local football team.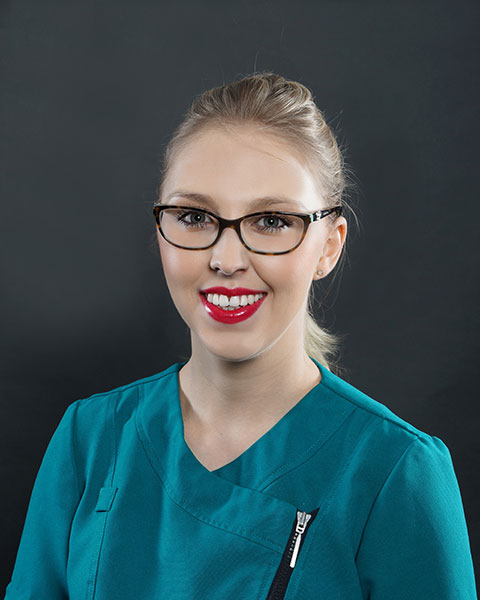 Dr Lucinda Simpson BChD (dist.)
Lucinda qualified from the University of Leeds with a distinction in Dentistry. She was awarded the Watssman prize for clinical practice, recognising a high standard of clinical work and patient care. Lucinda completed her facial aesthetics training at the accredited Tipton Training centre in Manchester.
She has always taken a keen interest in our family business; her clinical background prompted the launch of the FAB clinic. She regularly attends aesthetic conferences and exhibitions nationwide to keep up to date with the latest developments. She has recently been awarded a certificate of distinction for Aesthetic Medicine from Queen Mary University, London.
Day to day, Lucy is a general dentist in two local practices. She will be running weekly aesthetic clinics.
Outside of work, Lucinda enjoys playing netball in her local league in central Manchester. She also enjoys the opportunity to escape to the beautiful Saddleworth countryside!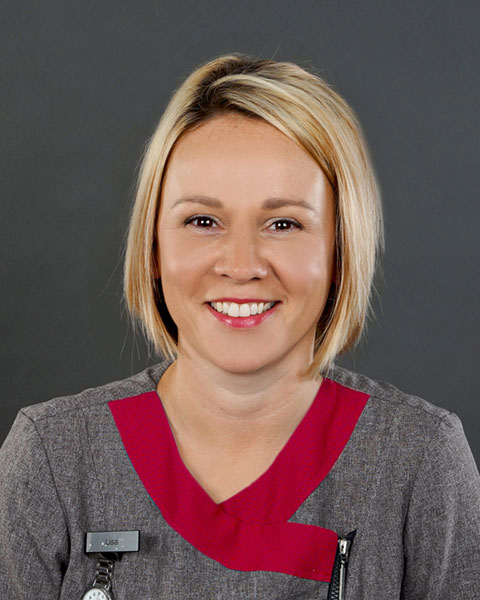 Lisa McGuinness
After starting my career in advertising, media & marketing, for companies such as J Walter Thompson, Action Time Television & Red Production I diversified into the beauty industry, gaining NVQ2 Beauty at Oldham College & NVQ3 Electrical Face & Body at Tameside College.
With 10 years experience of training in beauty treatments and product knowledge at The Face & Body Shop I progressed to be a Salon Manager. Wanting to move further within the industry I decided to retrain in aesthetic treatments.
Working at The FAB Clinic I have a vast knowledge of exclusive professional treatments and products. I have trained in Elos Plus – Sublative, Skin Rejuvenation, Sublime and Motif/Laser Hair Removal.
I have immense product knowledge of cutting edge cosmecuticals such as Obagi and Medik8. All of which complement the cutting edge treatments that we offer at the clinic.
I strive to give the patient the best service and advice possible to achieve the results they desire with the optimal outcome.
With progression over the past 15+ years I became Managing Director of the company where I am responsible for organising all forms of recruitment and training, all HR matters and appraisals, promotions, marketing and social media matters, along with financial control.
I spend quality time outside of the business with my children and husband, and love to go walking around our surrounding countryside.
If you would like to make a suggestion or comment, please do not hesitate to contact me. I am always here to help, whatever the query. I look forward to welcoming you to our FABulous Clinic.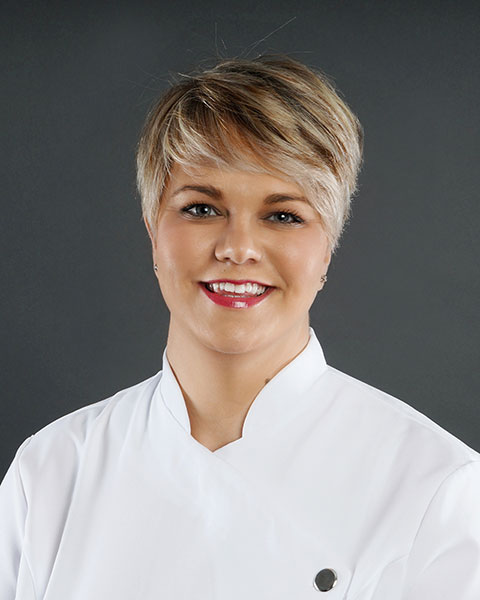 Joanna Lancashire - Clinic Manager + Aesthetic Therapist
I started in the beauty industry at a very early age, joining the Face & Body Shop on work experience in 2000 which led me to training by Qualifying in NVQ Levels 2 and 3. Training has always been important to me "you can never know enough", so with this in mind I have continued to build my knowledge and skills.
I trained in laser hair removal, skin rejuvenation and other aesthetic treatments and helped build the client portfolio at FAB clinic. I have vast knowledge of Obagi medi-cal skin care including peels. Working with Elos plus laser is amazing as it allows us to offer the treatments to every skin type/colour, and lots of my patients recommend myself and the clinic to their families and colleagues.
I love to be part of my patients journey to obtain the best results possible. Many have been delighted with the results achieved from their treatments and home care advice they have received from me. This gives me the greatest job satisfaction and the desire to learn further skills within the industry.
Away from the clinic I love spending time at home with my partner and taking our dog for walks.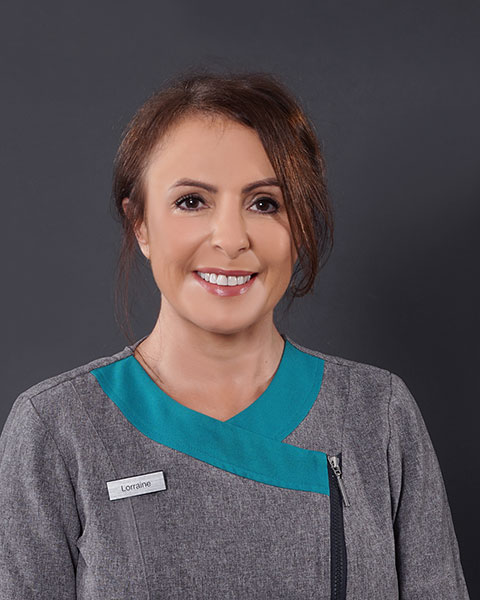 Lorraine Berry - Clinic Co-ordinator
I began working in the beauty industry over twenty years ago. After qualifying in NVQ Level 2 & 3 I decided to take the retail and customer service career path. I have worked for several cosmetic brands including Dior, Chanel and Clarins. After working as an account manager for Clarins, my passion for skincare and improving how we look led me to working in an aesthetics clinic in Harvey Nichols as the clinic coordinator. I also trained in HIFU Cryotherapy and Laser Lipo. I loved carrying out consultations and following the clients journey. As the world of aesthetics continues to grow, I was delighted to join the FAB clinic and such a friendly reception team, working alongside an experienced team of therapists and Doctors.
I am really enjoying expanding my knowledge of laser, Obagi medical skincare & aesthetic treatments. I always give 100% customer service and love coordinating the doctors & Obagi clinics.
Outside of work I really enjoy walking in the surroundings of Saddleworth, spending time with family and friends and love to travel abroad in search of sunshine.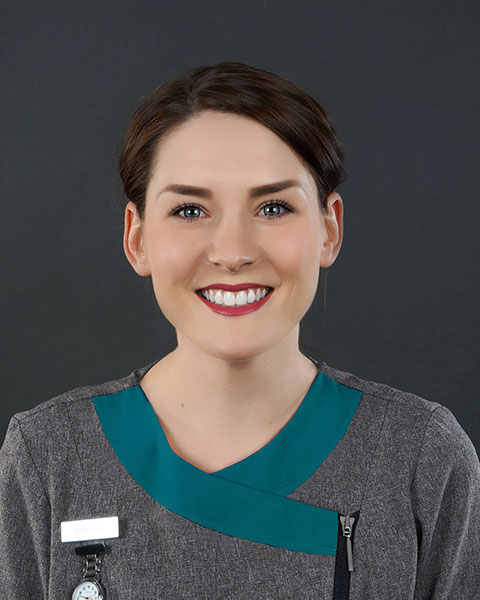 Danielle Blackburn – Aesthetician/Laser Therapist + Clinic Receptionist
In April 2013 I returned to FAB Clinic as a Senior Therapist / Receptionist. Prior to this I began my training here as a Junior Therapist and went on to work elsewhere to further my career and skills.
In the time away I worked for Clarins at John Lewis in Cheadle as a Skin Spa Therapist were I performed Clarins specialist treatments, which I now continue to carry out in the Salon. From there I went to Leeds and worked for Liz Earle as a facial therapist and skincare specialist.
Whilst working at FAB I returned to part-time education and completed my certificate of education at Chester University. As part of the qualification I also taught students at Tameside College where I gained valuable experience in both training and assessing learners.
I was happy to progress further and the introduction of the clinic to FAB was a welcomed progression for me. I really enjoy do enjoy learning new skills and developing knowledge, the aesthetics and beauty industry offers FAB so many new developments of treatments and skin care.
My favourite treatment in the clinic is Tattoo Fade/Removal, I love hearing the storied behind the ink and watching the journey of it fading. But my second thing is working with medical and cosmeceutical skincare that delivers optimum results!
Away from the clinic and salon I am a busy mum and enjoy making time for myself to go to the gym...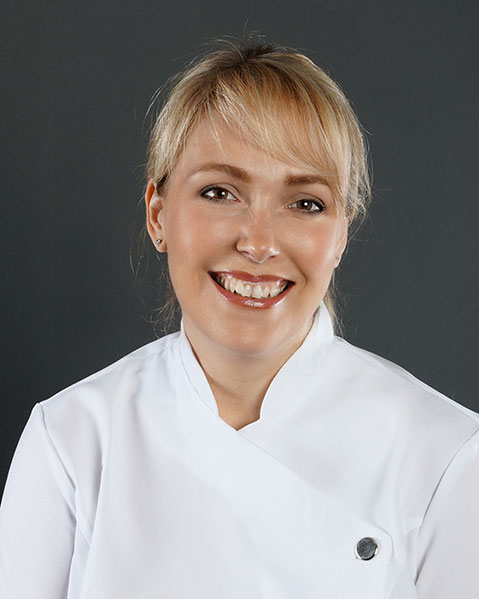 Julie Jackson - Aesthetic therapist + Advanced Electrolysist
Twenty four years ago I gained City & Guilds Aesthetician (with Distinction) qualification from Tameside College. My career path took me in many directions, working at various salons and spas around Manchester. My penultimate position was Spa Manager at Springs, Stockton Heath; then in 1998 I joined the Face & Body Shop as Salon Manager.
My expertise lies in electrolysis and advanced electrolysis (the removal of small skin tags, melia and spider veins). I have also undertaken advanced laser and skin rejuvenation training and particularly enjoy treating patients with skin problems, such as rosacea and acne.
Three children later I decided to return to the industry, therapy has always been my passion.
Outside of my family I enjoy socialising with friends, walking and pilates.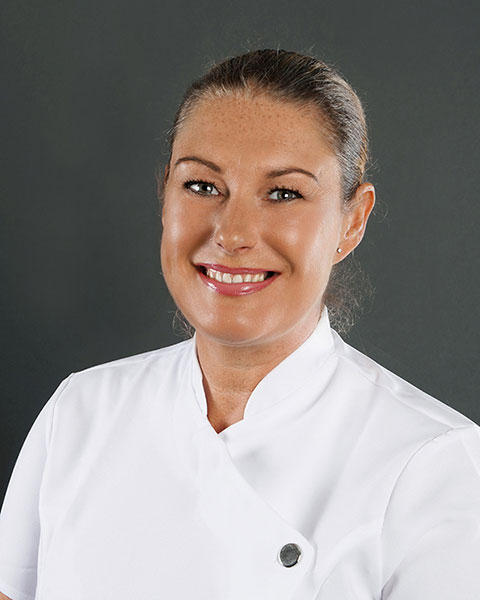 Lindsay Ogden - Aesthetic Therapist
I have worked at the Face & Body Shop since 2001, and currently holding the posi-tion of Clinic Aesthetician + Salon Therapist Manager. On the clinical side of the business, my passion is for skin rejuvenation and all laser treatments.
I have over 30 years experience within the industry, and one of my greatest career achievements was winning the title "Professional Therapist of the Year", for the UK; an accolade I will always be proud of.
My career so far has taken me far and wide, having worked in training and as a brand manager for a leading skincare company. I have also had the opportunity to work in hair removal in Dubai. I feel all this has contributed to my skills and experi-ence and I enjoy passing this on to my clients and associates.
I have extensive experience in cosmeceutical products and give 100% dedication. I hope my clients leave having had a great experience and with the knowledge to con-tinue their skincare routine at home.
Away from work I love to spend time with my daughter.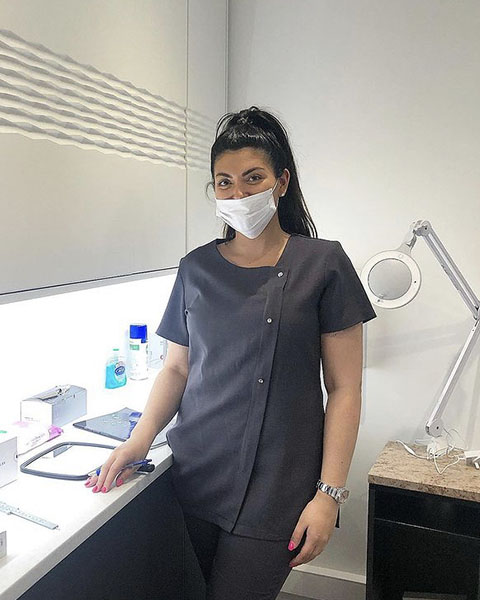 Lauren Radcliffe – Permanent Make-up Artist
I'm a Semi Permanent Makeup Artist who holds clinic days here at the FAB Clinic. I trained in 2019 at KB Pro with the very talented Karen Betts, who is known for her award winning pigments and brow tools. All the products used in my treatments are KB Pro to ensure the best results possible for each client.
The treatments I currently offer are: Microblading / Nanoblading Ombre Brows Combination brows.
Each technique is slightly different and therefor I discuss at consultation with my clients which treatment is best suited for them.
I offer a free consultation to all my clients before treatment so I can assess the individuals skin type, see their natural brows and get an understanding of what they are wanting from their Semi Permanent Makeup. We will discuss which option is best for them and also answer any questions or concerns they may have.
A patch test is done during the consultation to ensure the pigments used won't have a reaction with your skin (These must be done minimum 24 hrs before treatment).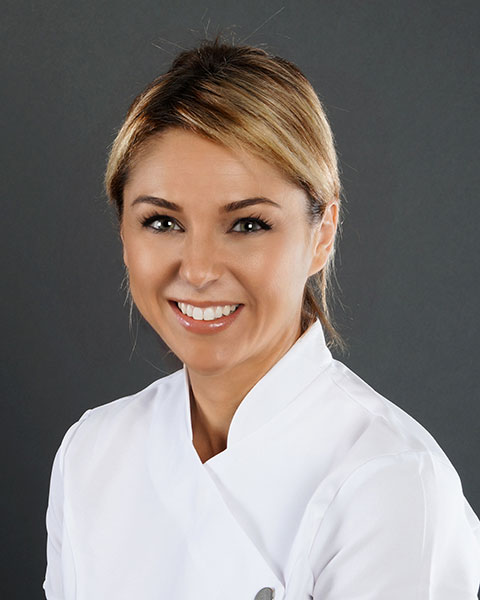 Faye Mills
I began working in the beauty industry in 2001 during my summer study break from university. Upon completion of my degree at Leeds Metropolitan I decided to work in the sector full time and trained as a therapist.
After several years working at The Face & Body Shop, I decided to further my training by gaining a Post Graduate Certificate in Education at Huddersfield University and an A1 Assessors Award, which enables me to pass on my knowledge and skills to the professionals of the future.
I was very aware that the industry was moving in a different direction and decided to do further training in aesthetics and laser. As a result I strive to provide the most up to date, innovative, clinically proven treatments that will deliver visible results to my clients.
When not working I like to spend time with my family and I particularly like swimming and cycling.