A solution to help address persistently rough and bumpy body skin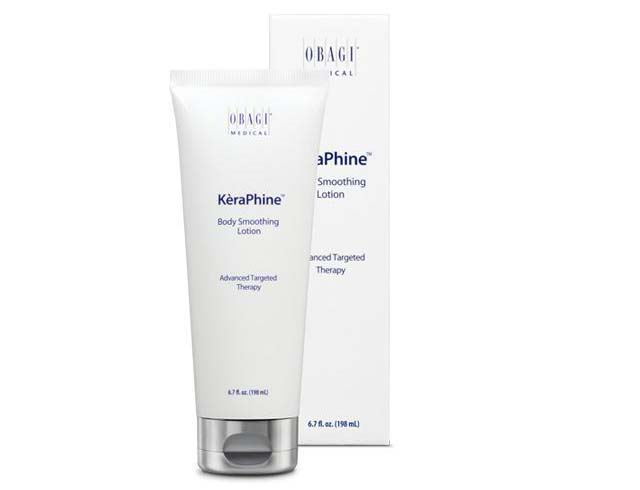 We are pleased to announce the launch of KèraPhine® Body Smoothing Lotion, the first product made exclusively for the body, from the hugely popular Obagi Medical skincare range.
Clinically proven to:
✔ Exfoliate dead skin cells from the surface of the skin
✔ Help smooth persistently rough and bumpy skin, typically found on arms and legs, which doesn't respond to traditional moisturisers
✔ Used daily, KèraPhine helps to restore healthy-looking skin
How it works
KèraPhine body lotion works to restore healthy looking skin by addressing the appearance and texture of rough skin conditions such as keratosis pilaris. To powerfully exfoliate, the product contains 15% Glycolic Acid and 5% Ammonium Lactate, as well as Glycerin to keep the skin hydrated.
SPECIAL OFFER – 20% OFF FOR THE MONTH OF AUGUST 2018 – ONLY £68.50
Call into the FAB Clinic today to purchase your KèraPhine® Body Smoothing Lotion