Refer a Friend
Refer a friend and both of you will receive £35 in credits…
Many of our clients visit us after a recommendation from a friend or family member. We appreciate that our loyal clients speak so highly of us, so we've developed a 'Refer a Friend' scheme to say thank you. Both the person referring and the new patient will each receive £35 credit towards treatment at the FAB Clinic.
The person referring must be an existing client of the FAB Clinic.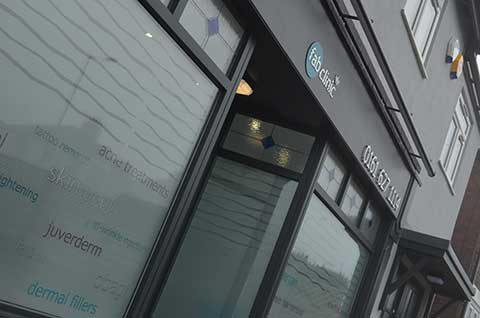 How to receive your £35 treatment credits
Recommend the FAB Clinic to friends and family members who haven't been treated by us before.
Fill in the form at the bottom of this page with both people's details at least three days prior to when you wish to use your credit, and our FAB Clinic team will be in touch to let you know when it's been approved.
Ask your friend or family member to mention their £35 credit and your name when they book their first appointment with us.
After their appointment we'll credit your account with £35 to go towards your next treatment.
Terms & conditions
All refer a friends have to be approved prior to any appointment. Requests on the day will not be accepted.
Only one refer a friend credit can be used at one time.
Cannot be used in conjunction with any other offers.
Not applicable to Consultant or Doctor led treatments.
Minimum spend £100.
We reserve the right to refuse a refer a friend request and due to Data Protection legislation may not be able to explain why.