Stretch marks…
We have seen a recent surge in patients wishing to improve the appearance of stretch marks.
Striae, better known as stretch marks, are most commonly thought of in association with pregnancy but they can also be common in adolescence and can effect both genders.
The marks are generally associated with various changes in the body including:
✔ An increase in hormone production
✔ Excessive weight gain
✔ A growth spurt usually in adolescence
Laser stretch mark treatment is a non-surgical treatment that uses pulses of fractional light to break down stretch marks and improve the appearance of your skin. A course of 4-6 treatments is recommended spaced 4-6 weeks apart.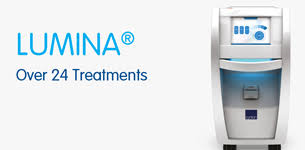 Outstanding results after just 3 treatments
The outstanding results were achieved after just 3 treatments using our Lynton Lumina platform. The Lumina platform can treat over 24 different aesthetic concerns which include:
✔ Hair Removal
✔ Multi Colour Tattoo Removal
✔ Skin Resurfacing
✔ Sun Damage
✔ Thread Veins
✔ Rosacea
✔ Fungal Nail Infection
✔ Scarring
✔ Wrinkles
✔ Acne
Established almost 25 years ago, Lynton are the UK's number 1 Laser and IPL manufacturer as well as being the preferred supplier to the NHS. We pride ourselves on the relationship we have with such a reputable company safe in the knowledge that we are using medical grade equipment with the added benefit of first class training and clinical support.

Call the FAB Clinic on 0161 627 1114 to find out more