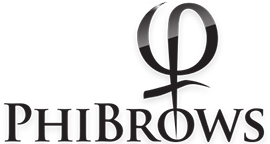 What is PhiBrows Microblading?
PhiBrows Microblading is a manual 'hand' method of semi-permanent cosmetics for your eyebrows which creates extremely fine natural looking hair strokes. The aim of the PhiBrows technique is to create the perfect brow so that no one would detect you had undergone a semi-permanent treatment.
The Result: Natural looking, thicker, fuller brows.
How does it work?
Pigment is applied with a specific PhiBrows tool that has a row of several fine needles to create thin hair like marks in the skin. A very natural result is achieved as the hairs are bladed into the skin according to the natural hair growth direction.
CAUTION: Keep brows away from water for 2 weeks following treatment.
A top-up treatment will be required after 4-6 weeks.
To find out more about PhiBrows & to book a treatment call the FAB Clinic on 0161 627 1114