Here is our next instalment from Faye on her journey to younger skin.
EAT, SLEEP, PEEL, REPEAT……..
Week 2 appears to be a breeze, I'm taking the peeling in my stride and those in the know now know to stand down wind of me for fear of falling skin. I say appears to be a breeze, as the morning of day 3 rolls round I question my youngest son on exactly how long it is since he last had a shower. The answer is so disgusting that my jaw hits the floor and the side of my mouth cracks OUCH!!!!!! The pain, the disgust, the pain, the disgust, but which is worse? As I try and eat breakfast I realise the pain is infinitely worse. For the next few days I nurse the crack at the side of my mouth and make a mental note to be more careful with my product application. Too close to the mouth and creases of the nose may cause cracking and bleeding, I have said it so many times to clients as I have advised them on the correct use of the product, I now know from experience this is not an empty threat.
Days 4, 5 and 6 this week have been particularly sunny and I have taken extra care to be sun safe but I have not let the programme restrict any of the things I like to do, I have just been aware that I need to keep my SPF topped up and try as best I can to keep out of direct sunlight. I have been out on my bike, walking the dogs and gardening and my face has been fine; apart of course from the fact that it's bright red and peeling.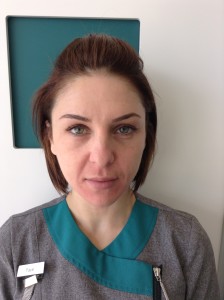 Day 6 of this week see's us celebrating, our now fresh and clean son's 9th birthday. A trip to Old Trafford Cricket with a few of his friends and a bite to eat. James' friends must be the most polite set of children I have ever met, not one of them questioned why on earth my face was as red as a beetroot and shedding all over my clothes, even as they watch my husband carefully batting it off the fallen debris from my jumper. I spend most of the night trying to shield the shed from public view by wearing a horse mask, hiding in plain sight, I think I got away with it!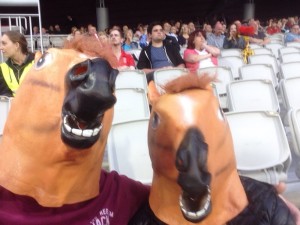 Day 7 and I hit a wall! When will I stop shedding? I know it is generally 6 weeks of shedding that clients should prepare for, but after 2 weeks I cannot believe that there is any skin left around my mouth that my face does not require to stop my teeth being visible. After an early start on the wine and a FULL bag of chocolate raisins I decide to suck it up and go apply my night time regime, stick with it! Bring it on week 3.