The FAB Clinic is once again expanding its services offering Laser Tattoo Removal with the Lynton Q-Switch plus C platform. This industry leading technology has the ability to remove all colours (except white) with speed, precision and clinically proven results.
Aestheticians Joanna, Faye & Lisa completed a very in depth and informative training course with Lynton and are now certified to perform all tattoo removal treatments, ranging from fade work in order to have new art work or cover up work, to complete removal of unwanted inking's.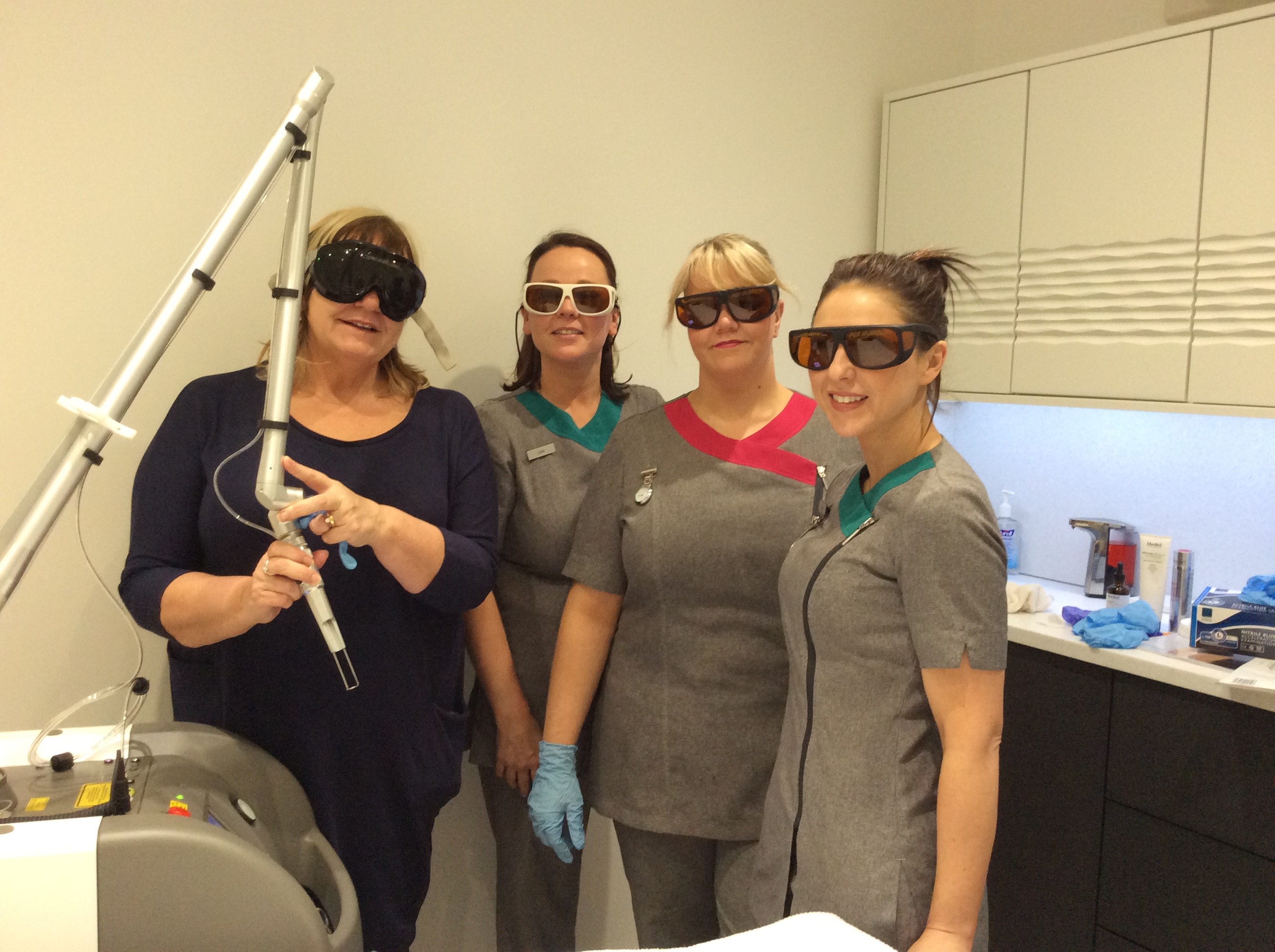 The Lynton Q-Switch plus C is not your average tattoo removal platform, housing three different lasers in one platform. Not only is it able to treat notoriously difficult colours to remove like yellows and oranges with a 532nm ND Yag laser, but it also has a ruby laser which enables us to treat green inks all with one piece of technology.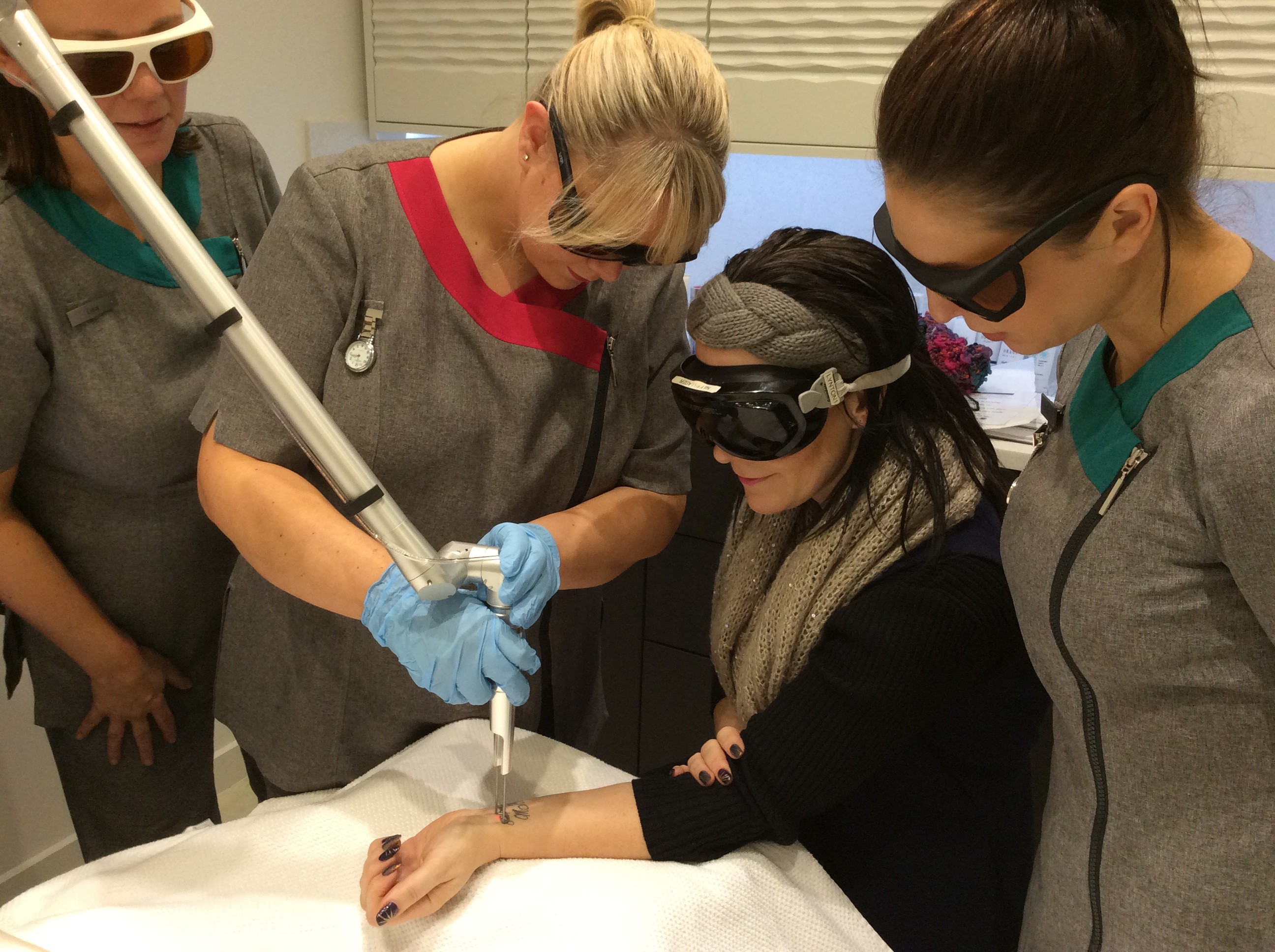 The acquisition of a Zimmer Cryo Cooler unit also ensures that the treatment is as comfortable as possible for the patient whilst maintaining the integrity of the skin as much as possible.
So if you are desperate to be rid of your unwanted inking, then please book in for a full and detailed consultation and treatment test patch by calling 0161 627 1114.
Read more about Tattoo Removal and our FAQ's > Tattoo Removal