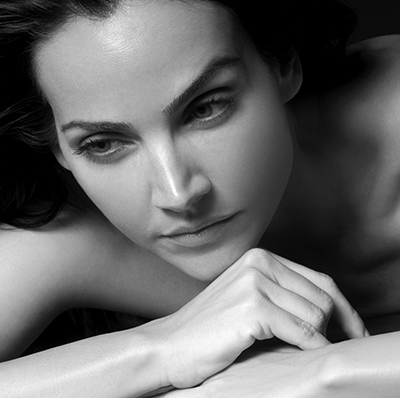 30% of women say they would consider having Botox or fillers, but only a small proportion have gone ahead from the fear of looking 'done' or 'odd'. But it's possible to change the future of your face and look healthier, fresher and happier, without anyone noticing you've had a 'tweakment'…
Fix Your Frown Lines – Without Freezing Your Face
Botox techniques have changed, so having Botox at the FAB Clinic doesn't mean you need to swap a frown line for a 'startled' or 'shiny' forehead.
You can opt to have 'baby' Botox or 'sprinkle' Botox, which deliver low doses via lots of tiny injections. If you have your face treated as a whole you can gain the most natural look.
Fill Your Nose to Mouth Lines – Without Looking Weird
By first putting the 'scaffolding' – the plumpness – back into your cheeks we can lift your skin and smooth out those lines.
At the FAB Clinic we only inject direct into your lines as the final 'tweak', if it's needed.
Plump Thinning Lips – Without Getting A Trout Pout
Nobody wants 'duck' lips, so at the FAB Clinic we make sure we get the dose right.
For a subtle, natural look we can just replace the plumpness you have lost, no more, no less.
Soften Sagging – Without Getting A Pillow Face
If done well nobody will ever know you've had it done…
We use the best fillers, these are temporary and have the benefit of being dissolvable if you don't like the result. Permanent fillers have a high risk of complications.
AVOID THE COSMETIC COWBOYS!
– Don't go to cosmetic parties.
– Check out a doctor's training & experience.
– Have a full facial consultation prior to treatment.
– Beware of a doctor who puts a mirror in your hand and points out your imperfections…