Laser Hair Removal in our clinic near Whitefield
We offer the best laser hair removal treatments for a wide variety of skin and hair types. Our Motif diode laser uses a combination of high and low frequencies, and offers far shorter treatment times than inferior competitive laser systems. Our Motif diode laser hair removal replaces the out-dated electrolysis hair removal and IPL laser system.
What areas of the body can be treated?
At our clinic near Whitefield we can use laser hair removal on all body areas, including facial hair (upper lip, cheeks, chin, neck), breasts, stomach, arms, shoulders, bikini area, legs and back.
How does laser hair removal work?
We use the laser to precisely target and destroy hair follicles, using the revolutionary elos combination of bi-polar radio frequency and optical energies.
Permanent hair removal
With our laser treatments both men and women can achieve permanent hair reduction on virtually all body areas. Only our Elos Plus Diode Laser machine is proven to remove lighter coloured hair, on all skin tones.
More treatments might be required on lighter hair colours.
How soon will I see results?
After each treatment a reduction of hair growth will be noticed. How many treatments you require depends on your hair colour and type, your skin tone, and where on the body the hair is being removed.
Does laser hair removal hurt?
Our laser treatments are virtually pain free. We cool the skin surface and constantly measure the skin's resistance, ensuring a comfortable treatment.
Where we are
We are based in Saddleworth, which is within Greater Manchester, and approximately a 30 minute drive from Whitefield. Our clinic offers free parking, for our location and opening times please visit our Contact page.
Book your FREE initial consultation now by calling 0161 627 1114.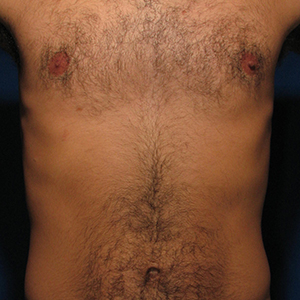 Before laser treatments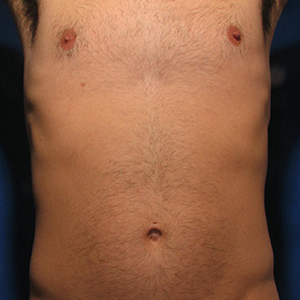 After 4 laser treatments