Silhouette Soft Middleton
We offer Silhouette Soft® at our clinic, which is a short drive from Middleton. Silhouette Soft® is a technological innovation offering what no treatment has ever provided in such a simple way: a redefined face, restored volume and reduced wrinkles by means of a one and a half hour treatment, for a result lasting 18 to 24 months.
What is Silhouette Soft®?
Silhouette Soft® has a dual lift-and-collagen-regenerating effect. It's component, poly-l-lactic acid, is entirely re-absorbable and has been used for many years in various medical fields such as cardiology.
Made in the U.S.A., Silhouette Soft® was developed based on six years of experience in the use of Silhouette Lift® in reconstructive and aesthetic surgery.
How does Silhouette Soft® work?
Silhouette Soft® has two actions:
– A lifting action for immediate effect.
– A regenerative action for gradual and natural results. Over time, Silhouette Soft® stimulates generation of lost collagen to redefine your features while maintaining volume.
Silhouette Soft® is a unique treatment combining these two actions in a way never achieved before.
What is the process?
A local anaesthetic is administered and we insert the Silhouette Soft® suture under the skin using a fine needle.
After inserting the suture, we apply slight pressure on the treated area to reshape the surface of the skin and obtain the lifting effect.
What areas can be treated?
Silhouette Soft® is a unique treatment which can be carried out on different areas of the face with long lasting results, including the brow, mid-face, jaw-line and neck.
Where we are
We are approximately a 20 minute drive from Middleton. Our clinic offers free parking, for our location and opening times please visit our Contact page.
Book your FREE initial consultation now by calling 0161 627 1114.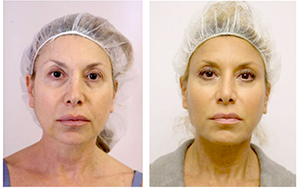 After 15 days & after 4 months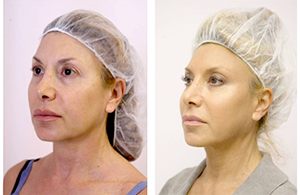 After 15 days & after 4 months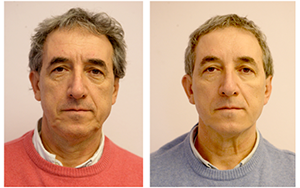 Before treatment & after 30 days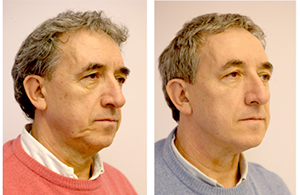 Before treatment & after 30 days