Sublative Skin Rejuvenation in our clinic near Stockport
In our clinic, which is close to Stockport, we use Sublative skin rejuvenation smooths out the lines of time, giving you a more youthful appearance. This laser technology has been shown to work well on mild to moderate wrinkles, red and brown spots, and textural irregularities. This is truly the next generation of safe and effective rejuvenation technology.
How does sublative skin rejuvenation work?
RF energy is precisely directed to the skin in the form of a matrix. Healthy skin around the dots accelerates the healing process of the skin. After your treatment, new collagen and healthy skin cells are produced. Mild to moderate wrinkles become less, and the texture of your skin becomes more elastic and smoother.
Is sublative skin rejuvenation suitable for me?
This treatment suits most skin types.
How soon will I see results?
Most people will require three treatments, spaced four to six weeks apart. The number required depends on your skin's original condition.
Does sublative skin rejuvenation hurt?
Many patients will feel a warm prickly sensation as the laser energy enters their skin. After treatment a pink or red mark may show. Topical anesthetic ointments and cooling may be used to reduce unpleasant feelings during treatment.
Where we are
We are based in Saddleworth, which is approximately a 30 minute drive from Stockport town centre. Our clinic offers free parking, for our location and opening times please visit our Contact page.
Book your FREE initial consultation now by calling 0161 627 1114.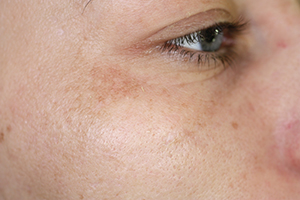 Before treatment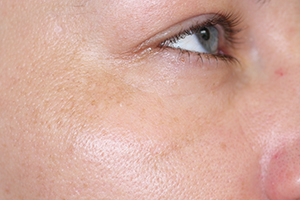 After sublative rejuvenation treatment